---
Rowing in the dark with a powerfull AND reliable light !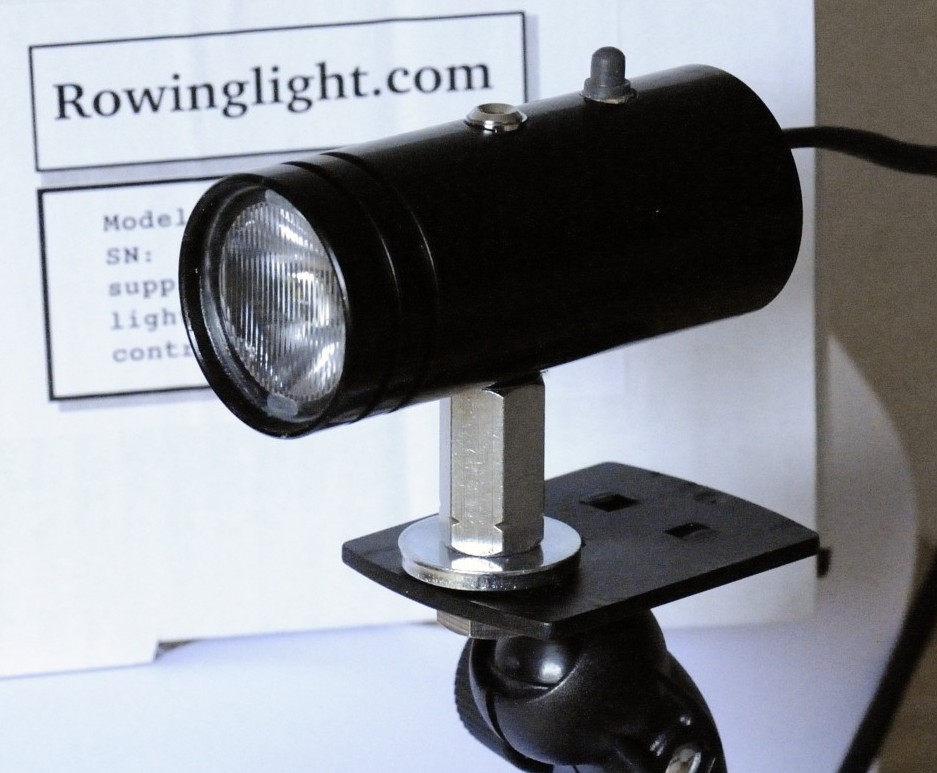 high power automotive LED powered up to 4 Watts
special distribution lenses with wide angle flat elliptical beam
full dimmable
strobe pulsing mode
thermal regulated and protected by US patented LED-T-PRO
low battery indicator LED on top
fully silicone potted for better heat management and perfect protection against water
powered by external voltage source 6V-30V
false polarity protection
black anodized CNC milled aluminium and stainless steel M8 mounting bolt
strong supply cable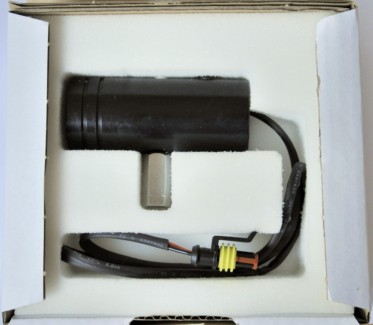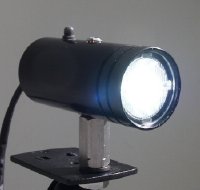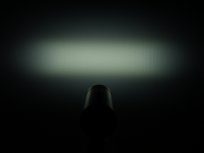 You get a light distribution which is required to cover a wide angle with a long range!
A standard torch light gives you not the safety for the wide area. It's simply because such light is fixed on the vehicle
and can not be moved by hand to scan the area.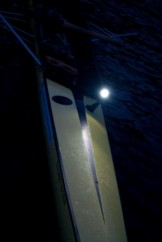 The light illuminates the top part of the eight ! This boat must be seen from the distance because of speed and weight !!!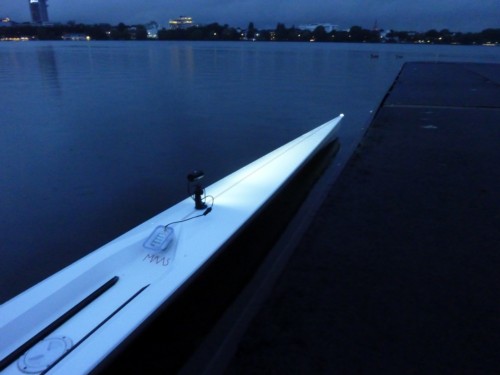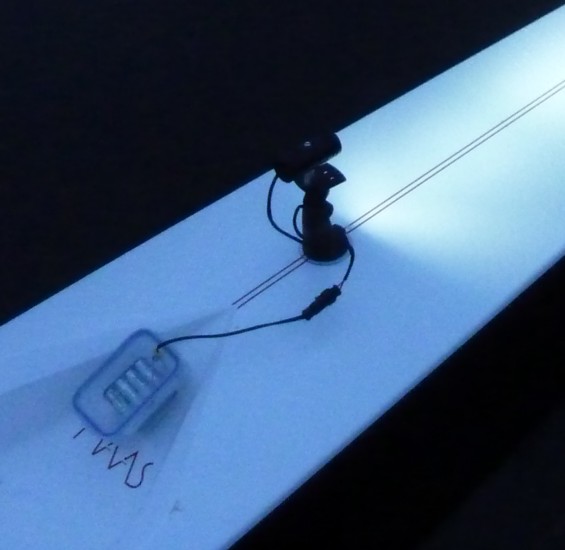 The batteries are 8 standard mignon NIMH AA cells of 2.45 Ah. You get about 4 hours at maximum brightness and another hour with red blinking LED indicating low battery.
When battery is low the brightness decreases smoothly. It's not simply shut off letting you sitting into full darkness, like it is with low quality torch lights.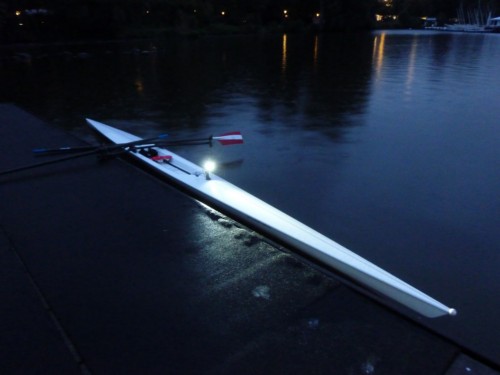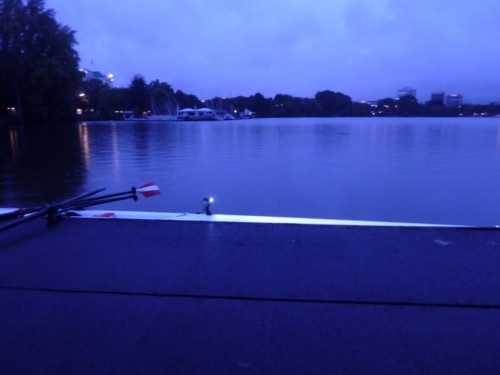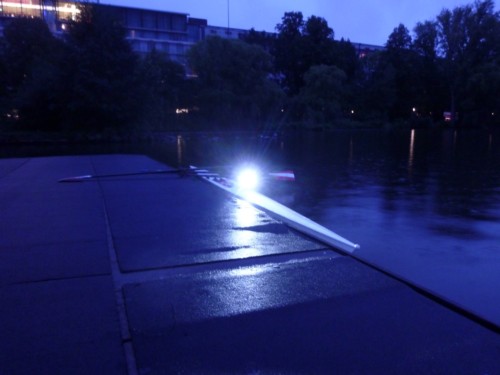 This light can be seen from the side and it illuminates the front of the boat as well. When you place the camera into the main beam intensity you can imagine the throw and visibility in the distance !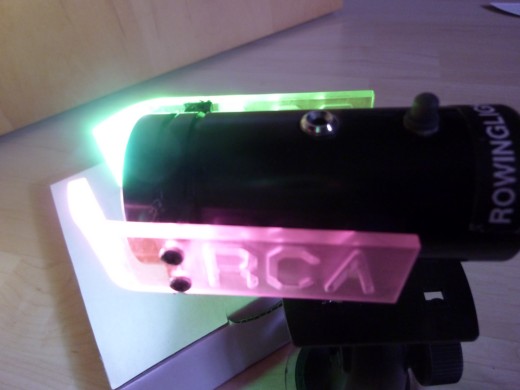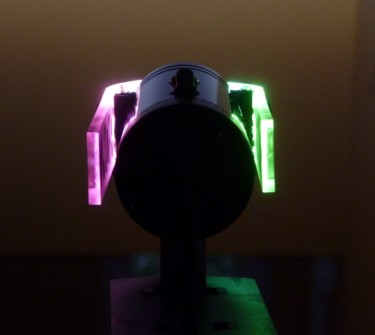 For the correct side view there can be light tubes clipped onto the body, this is an option including the capital letters of my club RCA Ruder Club Allemannia ;-)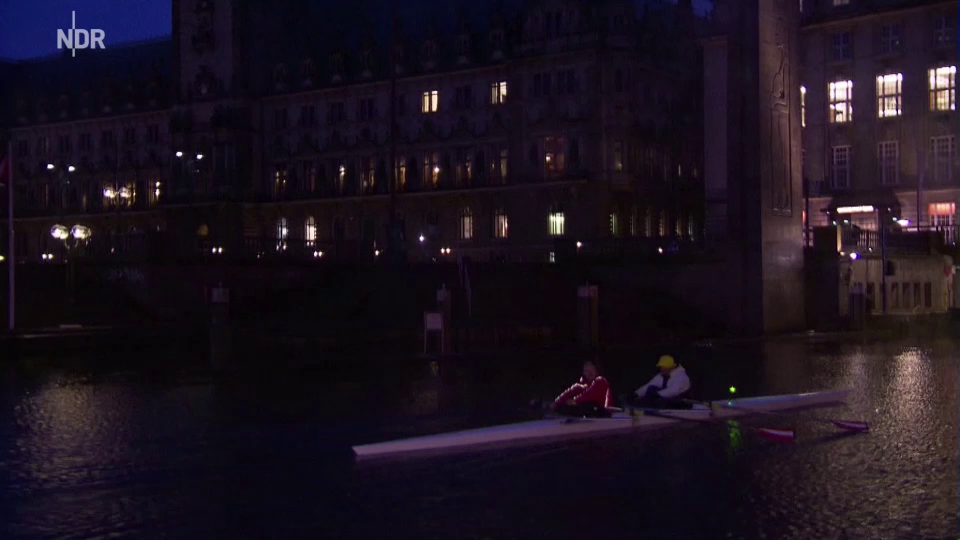 Club member Olaf Scholz of Hamburg in front of the seat of government.
For further information : info@nucon.de
This site is powered by Nucon GbR